At Crewconnected.com (Live Since Feb 2002) we specialize in "Interline & Airline Staff Rates, Travel, Discounted Rooms & Holidays" for Flight Deck, Cabin Crew, Captains, Flight Attendants, Engineers, Operations, Aerospace, Cruise Liner & Travel Industry employees.
As majority of our audience benefit from highly discounted airline flight tickets, such as – ID90's, ID50's to Zed Fares with ALL airlines worldwide, we supply their rooms & holidays.
We work with our hotels directly there is no middle man! Our rates & offers are unbeatable & UNIQUE to Crewconnected, you can get up to 75% off hotels best available rates! Free room nights or special All Inclusive offers.
We offer 2 ways to book

Direct Booking, here you can pay by credit card & benefit from our amazing Crewconnected discounts ( hotels provide a Promo Code for you to input, when booking)
Booking by sending an Email Request, to benefit from our amazing Interline discounts.
With over 100's of Resorts, Hotels, B&B's, Lodges, Villas & Tours displaying their discounted offers, we offer all types of holiday experiences from Beach Breaks, Honeymoons, Sightseeing Trips, City Breaks, Weddings, Safaris, Golfing, All-Inclusive, Spa, Wellness, etc… Just register & login to view our special rates & receive our Newsletters.
SSSssshhhhh! keep it quite though, these rates are just for you & not available to the public!
Feel Free to email us, with your tips or questions info@crewconnected.com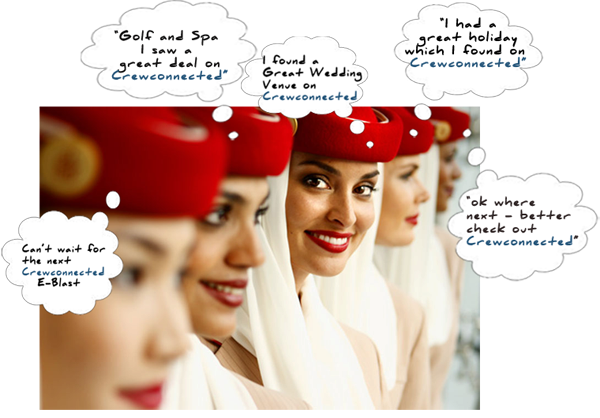 You can login Myidtravel – Airline Staff Travel Login here – https://www.myidtravel.com 
If you do not have a login for myIDTravel, please contact your employers staff travel department. You can access myIDTravel only if your employer has signed up for using myIDTravel.